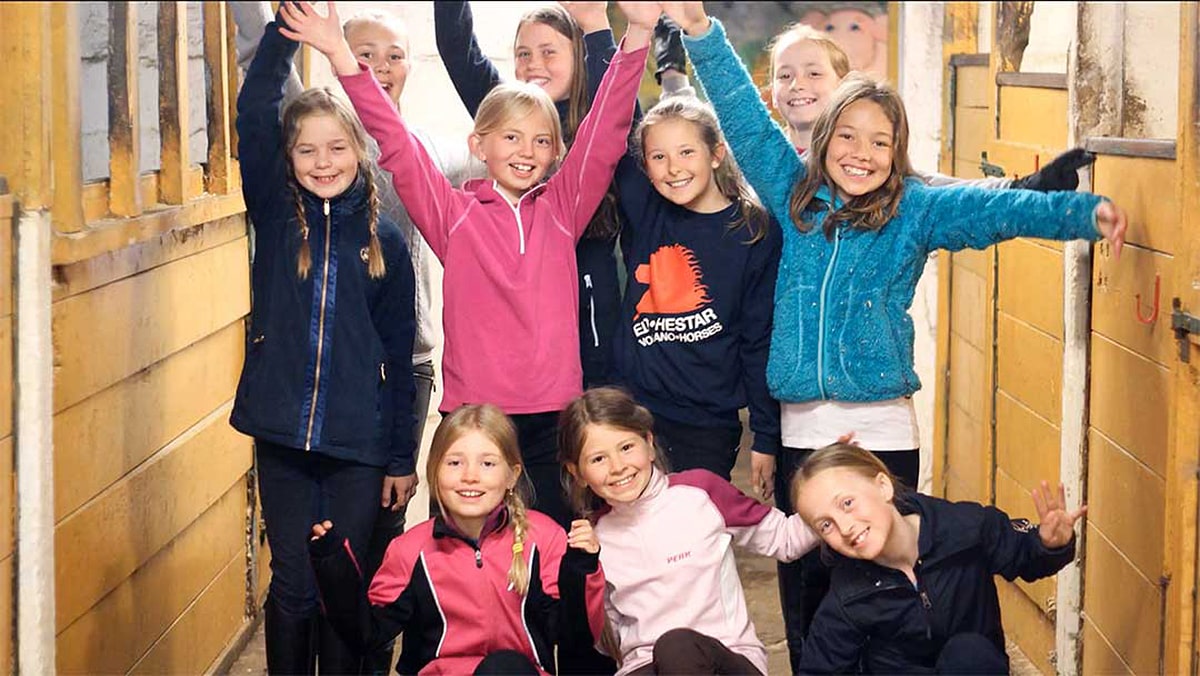 Rideleir sommer 2023
Vi arrangerer ukekurs i riding og stell av hest mandag til fredag Kl. 09:00 til 15:00
Uke 25 (Onsdag 21.06 – Søndag 25.06), Uke nr. 26, 27, 31 og 32.
Ved påmelding send oss navn, alder og adresse. Vi trenger også telefonnummer til foreldre.
Kursene blir delt inn etter nivå. Aldersgrense er 9 år. Pris kr. 3.750,- pr. kurs som inkluderer lunsj hver dag.
Vi har åpen kiosk med salg av is og brus.
På våre sommerkurs har vi to instruktører og gode stallhjelpere. Vi har to økter med riding hver dag.
Vi har fokus på trygg håndtering og sikkerhet med hest. Innhold i uken vil være: teori, stallarbeid, stell av hest, dressur-, sprang- og tur-riding. Ofte er dette starten for de som begynner på rideskolen.